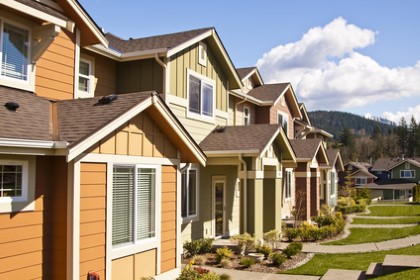 If you're unhappy with the overall look and perhaps even performance of your Alpharetta area home or business, then you need to call At Your Service Renovation & Restoration today. Our experienced remodeling company can get your home looking great top to bottom, thanks in large part to the many excellent roofing repairs and other roofing services we offer.
We can also get your home looking its best inside and out thanks to our interior and exterior remodeling services. Whether you're looking to give your kitchen or bathroom a facelift, you can depend on our experienced remodeling pros to get the work done in little time. Our exterior remodeling services will also make you a happy homeowner as we strive to keep your siding, gutters, and all else in tip-top shape.
Your Alpharetta home if one of your largest and most important investments -- if not THE largest and most important. So, you need to do all you can to keep your home looking and functioning its absolute best. Luckily for you, getting your home into that kind of shape is as easy as picking up the phone and calling our experienced remodeling contractors today! In no time, you can be enjoying our great services, which include the following:
Quality Roofing Repairs in Alpharetta
Your roof goes a long way toward establishing and maintaining a beautiful look for your home. What's more, your roof can also help your home to function in the way that you want it to thanks to the protective and insulating qualities your roof can offer. Of course, your roof won't be able to offer those qualities if it's worn-down or even damaged. In fact, it just might take AWAY from those qualities.
If your roof is in the kind of condition that causes it to take away from the beauty and functionality of your Alpharetta home, you need to give our roofing experts a call post-haste. With our roofing repair services, we'll get your roof not only looking but also functioning its very best once more, no matter the kind or extent of damage it might have suffered.
Get Your Alpharetta Kitchen Looking New with a Remodeling
The kitchen is one of those rooms that you can't help but use every single day. Maybe you're not exactly a fervent cook or even a casual one -- but surely you have to warm dinner for yourself. At the very least, you must need your kitchen to make your morning cup of coffee and even entertain friends. In any case, your kitchen should look and function like a dream.
If you find that your Alpharetta home's kitchen isn't quite up to "dream" standards, then stop dreaming of a kitchen that fits that bill and make your dreams come true. How? Easy: Just give At Your Service Restoration & Renovation a call! With a professional kitchen remodeling, we'll help you enjoy a kitchen that looks beautiful and functions spectacularly so that all of your kitchen work, no matter how big or small, will be dreamlike!
Exterior Services for Your Alpharetta Home or Business
Are you thinking of ever putting your home on the market? If so, you'll want to be sure its exterior is in pristine condition so that you can enjoy the highest resale value as well as the best curb appeal. Even if you aren't knocking around the idea of selling your home, you'll still want to maintain your home's exterior condition so that it continues looking its best while remaining protected from the elements.
If your home's exterior is looking and functioning pretty far from its best these days, then you need to give our Alpharetta remodeling company a call today. With our exterior services -- which include siding and gutter work -- we'll get your home looking like a million bucks while also ensuring that it enjoys unbeatable protection from Mother Nature.