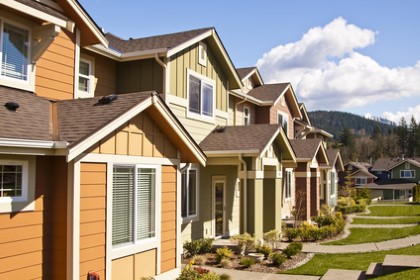 Your Buford home is a valuable and important investment, one which you'll want to maintain as well as you can. To keep your home as well-maintained as can be, you may need to call up an experienced remodeling company -- such as At Your Service Restoration & Renovation. We offer a variety of excellent remodeling services that will get your home looking beautiful and new.
What services are those? Well, to name one, we offer exterior services that will ensure that your home will sport excellent curb appeal. These services will also keep you and your loved ones by ensuring that your home enjoys the best protection from the elements. So, whether your siding, gutters, or roof needs any work, you can depend on us to provide that work to keep your home in quality condition.
To name another service, we also offer interior remodeling. We can remodel your entire Buford home or just select rooms -- such as the kitchen and bathroom, two popular choices for a remodel. So, whether you need to get your home spruced up on the inside or out, you can depend on our experienced remodeling team to provide the work you need when you need it.
Top-Rated Roofing Repairs in Buford, GA
Over time, because of its constant exposure to the elements, your Buford home's roof will inevitably suffer from wear and other such damages. Should these damages affect your roof, you will find yourself afflicted with a number of problems: higher heating and cooling bills, decreased curb appeal, perhaps even the development of mold or mildew.
If you want to avoid these problems, you need to keep your roof in quality condition. Should time and wear have rendered your roof unable to prevent those problems, then you need to give our roofing pros a call. We offer top-quality roofing repair services that will get your roof back in the best condition so that you can avoid the problems that a worn-out roof can lead to.
Interior Remodeling Services That You Will Love
Your home is bound to be the place in which you'll spend the majority of your downtime, so you should make sure your home looks great. After all, spending so much of your time in a shoddy-looking place could leave you feeling less than your best. Instead, you need to do what you can to ensure your home looks its best, and to make your Buford home look its best, you need to call our remodeling company.
We offer top-rated kitchen and bathroom remodeling services that can get those two important rooms not only looking but also functioning their best. You're bound to need to use your kitchen and bathroom every day for multiple reasons each, so you should be sure they are both a pleasure to use. Thanks to our quality remodeling services, you can bet on fully enjoying the time you'll spend in those rooms.
Call for Our Excellent Exterior Services Today
You need to keep up with the exterior portion of your Buford home for a couple of important reasons. One reason is that your home's exterior can make or break its curb appeal and resale value, making it a vital component to focus on should you consider selling your home. Another reason is that some exterior components of your home help to keep it protected -- its gutters and siding, to name two.
If you want to continue enjoying the best resale value, curb appeal, and (perhaps most of all) protection for your home, you need to keep its gutters and siding in the best possible condition. Should these components be in any sort of bad condition, don't hesitate to give our remodeling pros a call. With our gutter and siding services, we can get these components back in the best possible condition so that you can continue to enjoy quality protection.