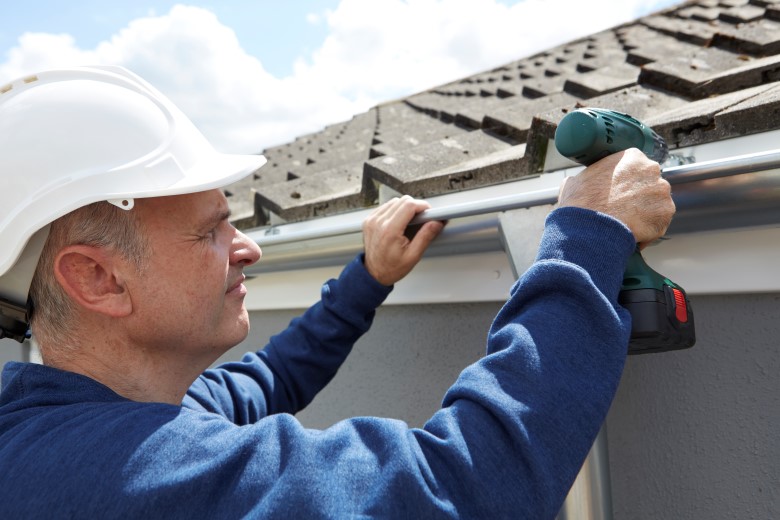 If your Roswell home doesn't look its best or function its best, you don't need to lose heart. Instead, you need to find the phone and call a dependable remodeling company to get your home back into shape. What company should you call, though? Well, that's simple: You need to get on the line with At Your Service Restoration & Renovation!
After all, our team of experienced renovation experts can get your home back into the best possible shape thanks to the variety of interior and exterior services we provide. These services include kitchen remodeling that can help you enjoy a beautiful and well-functioning kitchen in little time at all. They also include siding and gutter work to help keep the outside of your home protected.
We also offer quality roofing repairs that will get your roof looking and functioning like new once more no matter what kind of damage it might have suffered through the years. If you're ready to get your Roswell home looking and functioning its best inside and out, then don't hesitate: Call our expert remodeling company today to enjoy all the great services we offer.
Dependable Roofing Repairs for Your Roswell Home
Mother Nature will beat down on your Roswell roof day in and day out with all she has to offer. Intense sunlight, rainstorms, heavy winds, flying debris: All of this and more can attack your roof at most any time of the day or night. Over time, this constant exposure to the elements can render your roof unsightly. More than that, this wear can prevent your roof from functioning its best.
If your roof has suffered from Mother Nature's constant battering, you need to give our roofing experts a call. With our roofing repairs, we're able to undo many months and even years of damage, helping your roof to look and function like brand new once more. A roof in this kind of condition can go a long way toward increasing your home's resale value while providing the protection you need from it.
Your Roswell Kitchen Remodeling Experts
Your kitchen is one of the rooms that you can't help but use pretty much every day for many reasons. From making dinner to brewing coffee first thing in the morning to simply unwinding with a quiet drink at the end of the night, the kitchen provides the means to handle many important tasks. Since your kitchen is such an important and frequently used room, you need to be sure it looks and functions its best.
If your kitchen currently looks and functions far from its best, then you need to give At Your Service Restoration & Renovation a call today. With our kitchen remodeling services, we'll help you to get the best-looking kitchen you could hope for. In little time, we'll ensure that you can fully enjoy all of the things you need to handle in your kitchen every single day.
Siding Work for Your Roswell, GA, Home
Your home should not only look great but also remain protected from the destructive elements and critters that might come at it. When it comes to protection, one of your best allies against the elements is your siding. Why is that? Well, for one thing, siding provides moisture protection that will prevent wood rot and mold growth within your home. For another, your siding will also help to keep termites out of your home.
Of course, if your siding is in shoddy condition, it won't be able to provide this protection for your home, leaving it exposed to water and termite damage. If your siding is in poor condition and unable to provide the protection you want from it, then give us a call. With our siding services, we can get your Roswell home's siding back into the best possible condition so that your home enjoys the best possible protection.