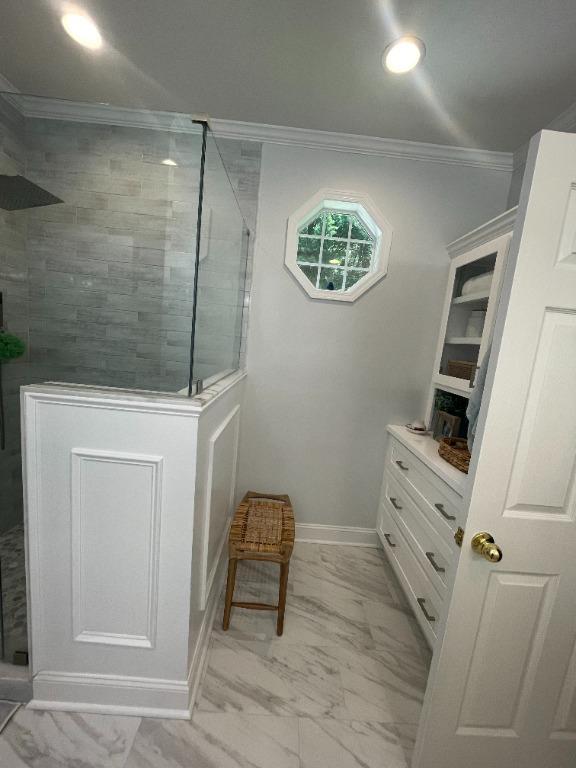 The bathroom renovation is truly breathtaking, with numerous standout features that make it a one-of-a-kind space. The Cesari Bianca floor tiles are absolutely stunning, with their intricate design and elegant finish adding a touch of luxury to the room. But the floor tiles are just the beginning - the shower is equally impressive, with its unique hexagon-shaped flooring that effortlessly draws the eye. It's a true masterpiece of design, seamlessly blending form and function.
In addition to the floor tiles and shower, the custom vanity and cabinets are another highlight of the renovation. Not only do they provide ample storage for all your bathroom essentials, but they also add a bespoke touch to the overall design. The carefully crafted cabinets are a work of art in themselves, with their intricate details and high-quality materials.
All in all, this bathroom renovation is the epitome of style and comfort. It's the perfect place to start your day off right or unwind after a long one. From the gorgeous floor tiles to the custom cabinets, every element of this space has been thoughtfully designed to create a truly unforgettable experience.
Services: Bathroom Remodeling
---
Gallery
---